Navigating the Fertility Journey as an LGBTQ+ Individual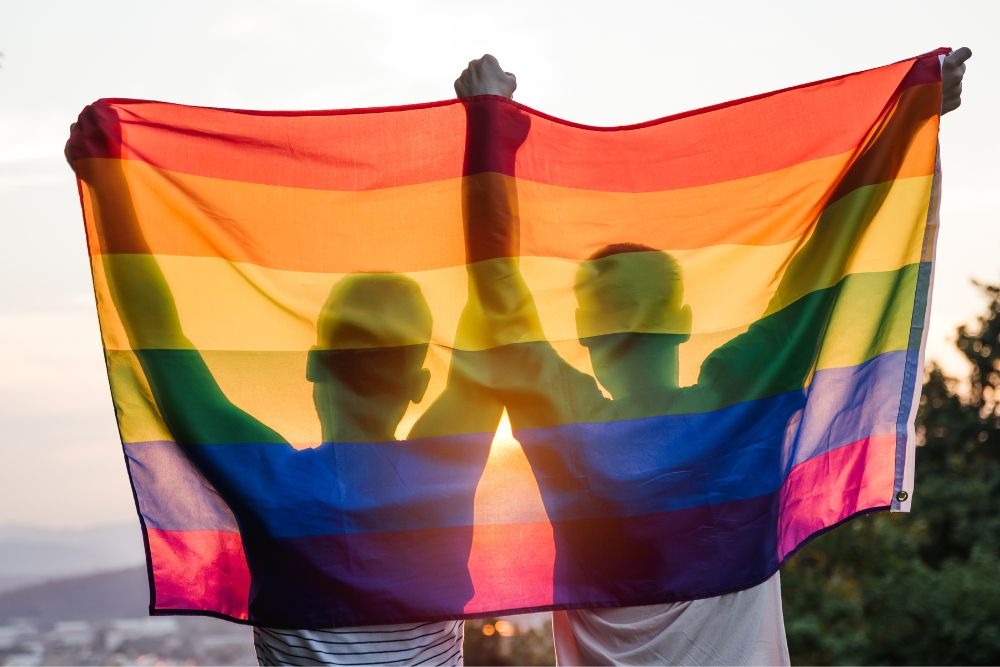 Today, LGBTQ+ individuals and couples have more opportunities to build families than they did a few decades ago, and in some cases, even a few years ago. But, there are unique considerations and challenges associated with the fertility journey for LGBTQ+ individuals, including legalities, emotional issues, and logistical factors. Learning how to overcome common fertility challenges LGBTQ+ individuals and couples encounter is an important part of the parenting journey. It's essential to choose an egg donor clinic that offers support and guidance throughout the fertility treatment process so you can prepare yourself for what to expect.
LGBTQ Pathways to Parenthood
There are several pathways to parenthood for LGBTQ+ individuals and couples, including:
Adoption - working with an agency to find a child in need of a loving home (adoption requirements can vary by jurisdiction).
Surrogacy - the process by which a woman carries a pregnancy for someone else. A gestational surrogate is an option for gay men or same sex couples who want genetically related children.
Assisted reproductive technology (ART) - encompasses a wide range of medical techniques to help with conception. LGBTQ+ individuals and couples often use ART methods such as in vitro fertilization (IVF), intrauterine insemination (IUI), and sperm or egg donation to achieve pregnancy.
Legalities
The laws and regulations regarding LGBTQ fertility and parental rights can vary widely from state to state, and particularly from one country to another. When it comes to LGBTQ individuals or couples undergoing fertility treatments, the uncertainty surrounding these legalities is often cause for significant concern. Before making any legal decisions or signing contracts, such as a surrogacy agreement, it's essential to seek professional legal advice.
Parental Rights
In many states, legal recognition of same-sex relationships-- such as marriage or civil unions-- has significantly impacted parental rights. Legal parental rights may automatically be established in some jurisdictions for couples in a same-sex relationship, while in others legal parentage must be established through adoption or second-parent adoption.
The Emotional Aspects of LGBTQ+ Family-Building
The LGBTQ+ family-building journey can involve many emotions. It's common to have a sense of being overwhelmed by the many practicalities of planning for a family.
LGBTQ+ family planning often includes finding a fertility agency, meeting with case managers, financial planners, attorneys, and healthcare providers, as well as learning about and undergoing assisted reproductive technologies (ART).
It takes a lot of energy to conduct online research, meet with experts, and converse with family members and friends to make decisions and work through the family-building process. This process is often accompanied by emotions, such as uncertainty, anxiety, and indecision, and when things don't go as planned (e.g., a failed embryo transfer), there is often frustration, grief, and loss involved. Professionals from an experienced fertility agency can help you by preparing you in advance for what to expect and support you in moving through each step in the process.
Finding LGBTQ Inclusive Fertility Clinics
Finding a reputable fertility agency with experienced, caring professionals is a must when LGBTQ+ individuals or couples begin their family-building journey. Consider fertility clinics that are LGBTQ+-friendly, have experience working with LGBTQ+ couples and individuals, and explicitly mention inclusion and support for diverse families.
Social Stigmas
Unfortunately, LGBTQ individuals and couples encounter social stigma and face unique challenges when it comes to family building. Common forms of stigma include prejudice and discrimination, misperceptions about the ability to effectively parent, social exclusion, disapproval, rejection, and strained relationships. LGBTQ+ couples can overcome societal prejudices by engaging in support services, such as attending support groups and seeking support from experienced professionals in the field.
Resources and Support Networks
There are many online resources for LGBTQ+ individuals and couples during their family-building journey, here are a few options to check out.
Start Your Egg Donor Search
Find an egg donor clinic that offers LGBTQ+-friendly services, and offers the expertise and support to help you become a parent. At Egg Donor America, we proudly serve the LGBTQ+ community. Start your egg donor search with one of the world's biggest and most diverse databases of egg donors. You gain quality donor eggs, convenience, and peace of mind when you choose Egg Donor America and Egg Bank America for your family-building journey. Fill out and submit our online new parent application form, to begin the conversation, or search our egg donor database to view some of our donor profiles.