Prospective Parents: How to Choose a Fertility Clinic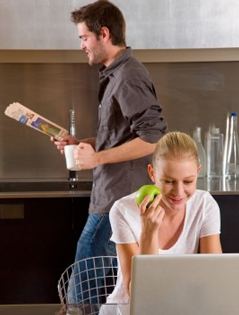 Among the many decisions prospective parents will have to make during their journey to parenthood is deciding which fertility clinic they will choose for any future procedure(s) they will need. Once a decision is made, Egg Donor America will make all of the necessary arrangements with the clinic or center of your choice. However, there are a few things that prospective parents should keep in mind while they work through this decision. The following are some points that can help you narrow down your clinic options while you do your research:
Location, Location, Location
While choosing a fertility clinic, it's very important to note the clinic's location in regard to the area where you and your egg donor are living. Your egg donor may have to travel to the fertility center herself and this will of course affect the costs associated with travel: transportation and the possible need for accommodations. This will also affect costs for you as well.
Is The Fertility Clinic A Member of SART?
SART or the Society for Assisted Reproductive Technology holds its members to very strict guidelines. Fertility centers/clinics must follow these ethical guidelines in order to maintain SART membership. SART also frequently spot checks their member's clinics in order to ensure that all of their guidelines are being upheld year after year. The organization also offers fertility clinics the option of participating in a voluntary consultation program that advocates quality assurance – please note that these consultations are confidential, but run in a "collegial spirit" in order to improve patient treatment and care.
Check Out Services & Costs
Not every clinic has a wide range of services available, so it's necessary that parents-to-be do their research and even call to confirm that their possible clinic of choice offers the procedure(s) that they need. Also, fertility care and treatment requires a great deal of financial planning on behalf of prospective parents, so you'll need to be fully aware of each clinic's costs for the procedure(s) that you'll need. Many fertility clinics offer payment plans, procedure packages, and take insurance for those carriers that provide coverage for fertility treatments.
Have Questions Ready
Here are a few questions to help get prospective parents started as they move toward making the final decision on which fertility clinic to use:
How long have the clinic's doctors, medical director, and technicians worked at the clinic? Is there a high employee turnover? If so, this can be an indication of poor management.
How often do you perform "X" procedure? Asking how often a clinic performs the procedure you need is worthwhile information to have.
Does the fertility center meet ASRM (American Society of Reproductive Medicine) guidelines?
Are the doctor's board certified in endocrinology and infertility or are they just board certified in obstetrics and gynecology?
Does the clinic offer psychological counseling? This can be a stressful time for prospective parents and having on-site counseling services at their chosen fertility clinic can be very helpful.
Lastly, please keep in mind that if you find you are having a difficult time selecting a fertility clinic, Egg Donor America can easily refer you to a local practice that fits your qualifications. In the meantime, you can visit our directory of Fertility Clinics & Fertility Centers for a full list of practices that are located domestically and internationally.